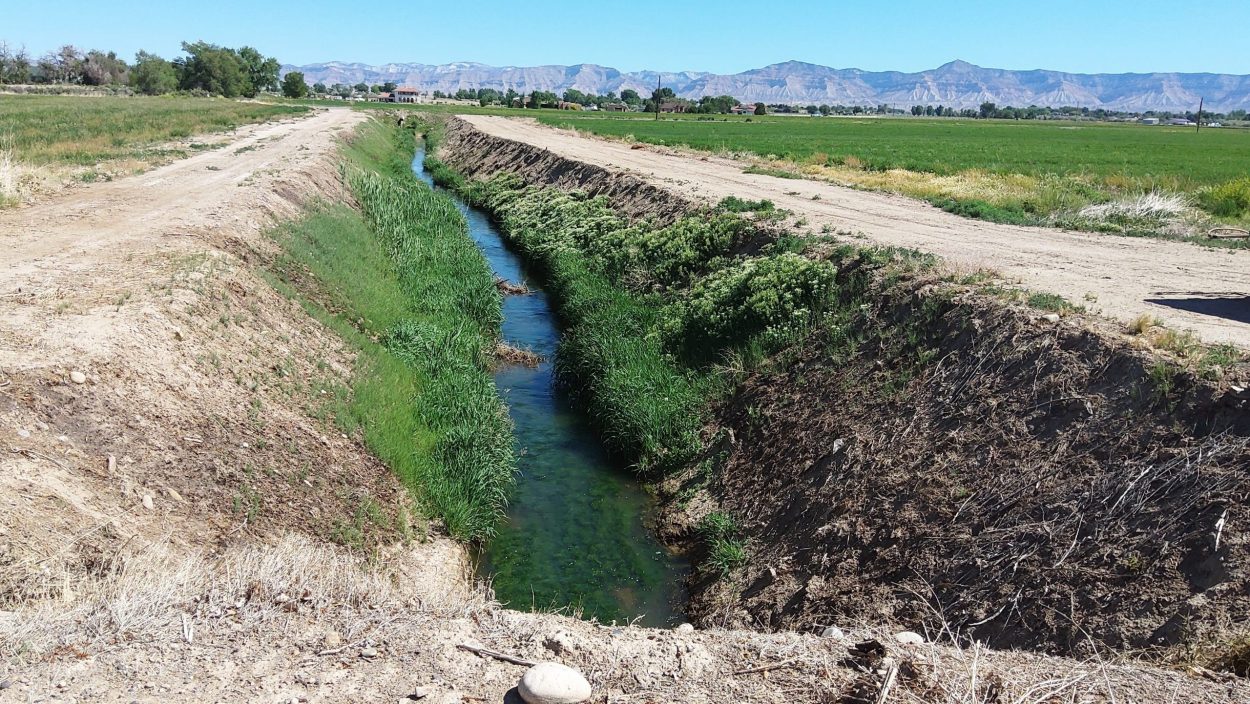 Phone directory
Our phone management system is designed to route you to the person that can best help you, so please listen to the phone options.
Main Line – 242-4343
Ryan, Tim – District Manager (Ext. 1001)
Kronkright, Shaunalee – District Clerk (Ext. 1002)
Thomas, Steve – District Surveyor (Ext. 1005)
Hutchison, Hod – Fleet Manager /Operations (Ext. 1007)
Godfrey, Scott – GIS Analyst (Ext. 1008)
Board Members
ALL BOARD MEMBERS are elected to 3 year terms of office. Per Colorado Constitution, Article XVIII: Directors may serve two (2) consecutive terms, and then are term limited until they have been out of office for 4 consecutive years. Effectively two (2) terms.
Division #1 : John Justman
May 2022 through May 2025
Division #2 : Mike Foster
May 2021 through May 2024
Division #3 : Daniel Crabtree
May 2020 through May 2023
Questions to the Board can be addressed to:

[email protected]
Board Meetings:
Board meetings are held once each month as scheduled by the Board. The date for each meeting is shown on the calendar.
The regular meetings are held at the office of the Drainage District at 722 23 Road, Grand Junction, Colorado. The meetings begin at 10am. All meetings are open to the public.
Anyone wishing to address the Board must be scheduled in advance. Contact the Manager or the District Clerk of GVDD to be assigned a time on the agenda. The topic must be submitted in writing. All items to be considered by the Board are to be submitted in writing in advance of each meeting.
Board Resolutions:
All resolutions are kept on file at the GVDD offices. These documents are available to the public during regular business hours.
Special Meetings:
Special Meetings of the Board are scheduled in advance and public notices of such meetings are posted at the Mesa County Court House, the Office of the District, and each city hall. Notices for Special Meetings are also posted to the District's calendar.
District staff
Tim Ryan – Manager
Tim was raised in the Grand Valley. He and his wife have run a small family farm in Loma since the early 1980s. Tim has been involved with public administration for over 30 years holding positions at all levels local, state and federal. He has been appointed by multiple Colorado Governors to Department of Regulatory Authority boards. Tim's education accomplishments include;
Ph. D. Organizational Management : Specialization in Communications Technology, Capella University, 2002
Dissertation: Internal Efficiencies of Local Government Attributed to the E-Commerce Phenomenon Master of Public Administration, University of Colorado at Denver, 1996
Selected to Who's Who Among Students in American Universities and Colleges
BS, Organizational Management, Colorado Christian University, Lakewood, CO, 1994
Selected to Who's Who Among Students in American Universities and Colleges
Tim enjoys fishing and working with horses.
Office Staff
Our friendly and courteous staff members are ready to help you!
Field Staff
Our field personnel are dispatched daily to ensure our system is performing to the valley's needs.