Stormwater
If this refund is not claimed within 365 days of the date of the original check, GVDD is required to deposit the funds with the Treasurer of the State of Colorado per the Unclaimed Property Act.
Official District Map -No longer being supported, for GIS data see the GVDD GIS Map
To see specific parcels, use the link to launch the Official District Map. To navigate to a desired address: Allow the map to load, this takes a few seconds after it opens. Click on the 'Find address or place' text in the search bar. Type in your desired address, i.e., (617 26 RD. Grand …). As you add text to the address, the map will narrow down the list of suggestions. The pull-down in the search area gives you other search options.  The map will navigate to that address or selection, and for   parcel information, click inside the parcel.
High Priority Projects:
Listed below are links to report section on the Appleton and Buthorn Drains from the "Grand Valley Stormwater Management Master Plan (GV-SWMMP)", dated May, 2000, by Williams Engineering:
Appleton Drain Text: Here
Appleton Drain Exhibits: Here
Buthorn Drain Text:  Here
Buthorn Drain Exhibits:   Here
Buthorn System virtual tour
Existing Buthorn Drain system is shown in green with white manholes.
Video can be seen as shown or full screen.
Storm Water Fee Resolutions:
Resolution 2015-107-  Stormwater Fee Resolution: Here
Resolution 2015-108-  Related to Development: Here
Resolution 2015-109-Extreme Hardship Policy: Here
Resolution 2016-202-Change Billing Deadline: Here
Resolution 2016-203-Financial Plan Amendment: Here
Resolution 2016-206 Amendments to Resolution 2015-107, & Exhibit A: Here
Exhibit B: Financial Plan, see above.
Impervious surfaces 101: Why this matters in 1 page: Here
GVDD Master Financial Plan
Executive summary of the model created by the District. Here
Summary of financial plan models. Here
Financial plan with bonding. Here
Financial  plan no bonding. Here
The Court's ruling can be read  Here
Use back arrow to return to this page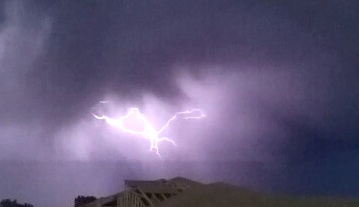 ---